Church Of The Good Shepherd Jesus (Chiesa Gesù Buon Pastore), Ischia Porto
Completing a walk through the via Leonardo Mazzella, in the area of Villa de Luca I nabrel on the building of a completely original architecture (map).
The Church Gesù Buon Pastore was built in the seventies of the twentieth century by architect Franco Tisciono.
See inside of it failed, so I had to borrow photos from the site ischia.org. The interior space is very bright, thanks to the large stained glass windows of the Fiorentina workshop (Bottega Arte Fiorentina). Above the main altar you can see a very peculiar image of Christ, made of ceramic and brass.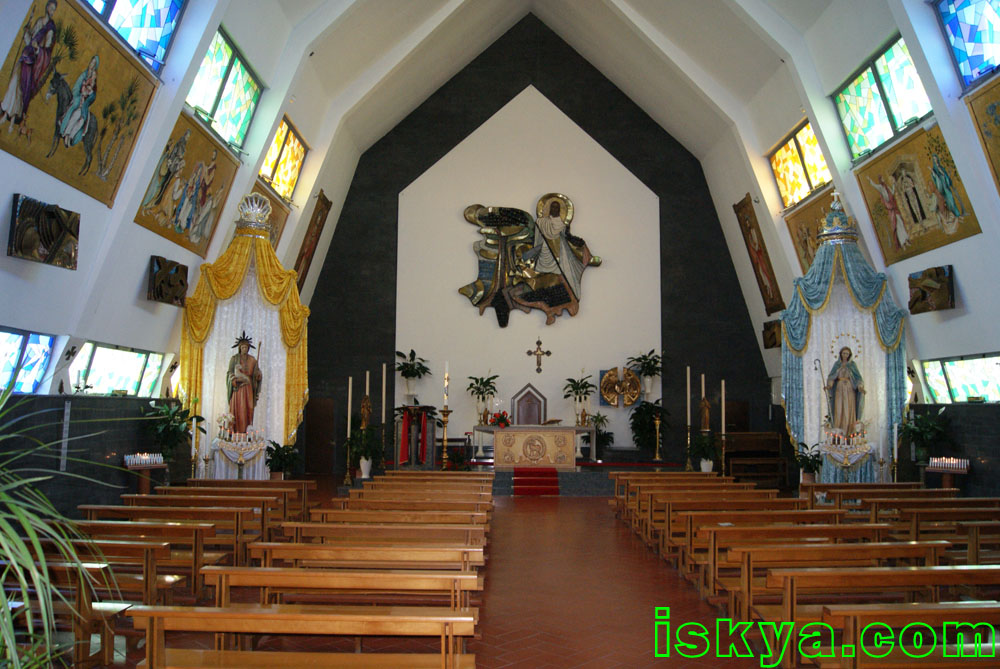 The walls are decorated with Golden panels, painted with biblical scenes, based on frescoes Giotto in the chapel of the Scrovegni in Padua. On the southern wall are depicted from the birth of Christ, the Northern ones tell about the miracles he created.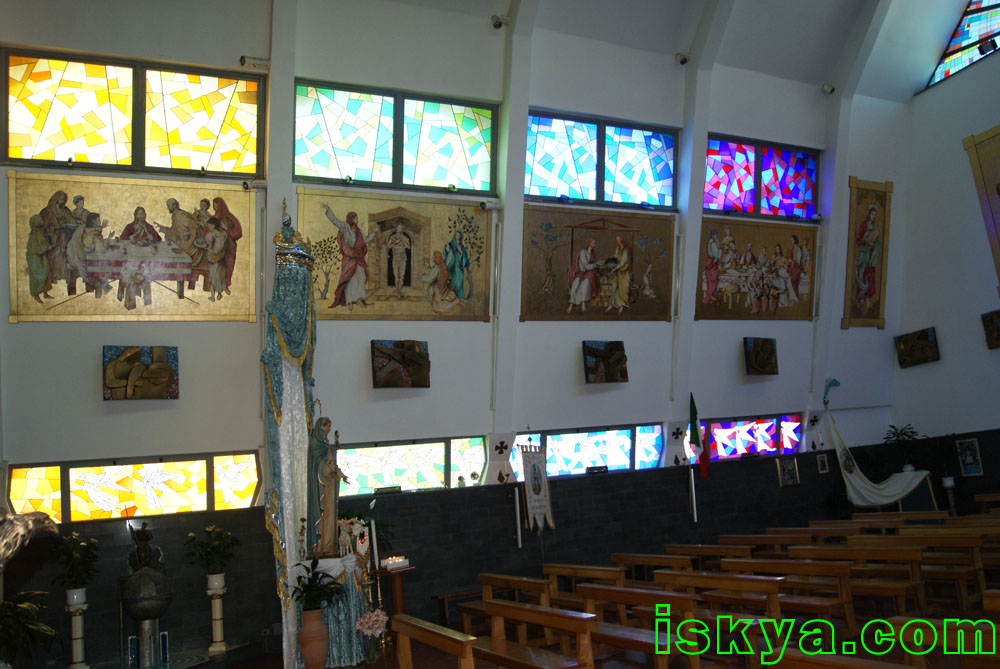 .
Of particular note is the portal that imitates the curtain, decorated with bas-reliefs of the twelve apostles. representing the twelve apostles. The fabric curtain is reminiscent of the lead, but in fact it is fiberglass.
To the left of the Church is a small neat garden, where the statue of the Holy virgin Mary.
Completely unique bell tower, more similar a geodetic triangulation tower.
In my opinion, this is the most interesting modern building on the island, and certainly deserves a visit.